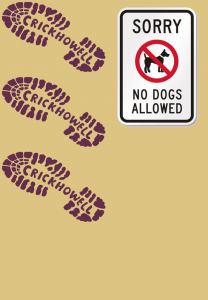 Date: Saturday 15th September
Meeting Point: CRiC
Times: 10am to 4pm
Distance: 8 miles
Ascent: 1750ft
Leader: Alan Bowring
Price: £8.50


Sponsored by: Brecon Beacons National Park
Shall we enjoy a walk by the sea – or in the hills? Well, you can do both, even in Crickhowell!  2018 is Wales' "Year of the Sea" – an ancient sea is revealed in this walk by the cliffs of the Llangattock escarpment and a more recent connection with the sea is followed in part via its towpath. But, will we catch a glimpse of the modern sea from the top of Mynydd Llangatwg? Join us to find out!
Directions to Start
CRiC - the Crickhowell Resource and Information Centre - is situated on the A40 in the centre of Crickhowell. The PostCode is NP8 1BN.There is a public Pay and Display car park immediately behind the CRiC building, which is accessed from Greenhill Way, by the Fire Station.