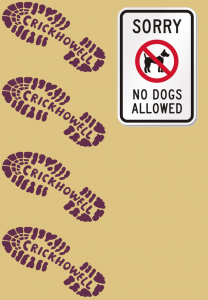 Date: Saturday 9th March
Meeting Point:  Gospel Pass Car park 
Grid Ref: SO 236350
Times:  9:30am to 5:30pm
Distance: 13 miles
Ascent: 3000ft
Leader: Sion James
FULL
Sponsored by: Black Mountains Guiding with Sion James

There are six rivers which shape the geography of the Black Mountains - Mynwy (Monnow), Olchon, Honddu, Grwyne Fawr, Grwyne Fechan and Rhiangoll. Over two days we will explore the sources of them all. Day one...we will explore the eastern ridges and search for the sources of the Mynwy, Olchon and Honddu Rivers and also one of its tributaries, the Nant Bwch.

Directions to Start
Allow 1+ hour from CRiC. From the front of CRiC take A40 towards Abergavenny and turn immediately left after the Fire Station up Greenhill Way. Then right at mini- roundabout. Follow the road for 3½ miles until, on a right bend, you come to a sign for Llanthony along a very narrow lane. Turn left here (effectively straight on!) and continue, following the signs. At first T junction turn right and at "major" intersection (five ways) take third exit (signposted Cwmyoy, Llanthony etc). At next T junction turn left and follow road past Llanthony Priory and through Capel-y-ffin to the top of the hill. The car park is on your left, just before the crest of the hill.