Walk 48 Beacons Way Day 4 - Llangynidr to Storey Arms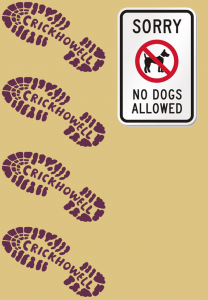 Date: Thursday 14th March
Meeting Point: Pont ar Daf car park (for bus to start)
Grid Ref: SN 987199
Times: 8.30am to 5.30pm
Distance: 14 miles
Ascent: 5800ft
Leader: Paul Wyatt
Price: £12.50 (incl £4 bus fare)

Day 4 of the Beacons Way is a challenging walk ascending two steep paths and open high ground across moorland. It commences at the canal at Llangynidr and progresses gradually upwards across fields and a green lane to Bryn Melyn on the eastward side of Tor y Foel. We will pause here taking in panoramic views of Talybont reservoir. We then descend to follow the disused railway line now the Taff Trail to Blaen y Glyn car park where we will stop for lunch. We then have a steep ascent upto Craig y Fan Ddu and along to Blaen y Caerfanell waterfall. The path then crosses open moorland to Fan y Big and descends via Bwlch ar y Fan (windy Gap) followed by another steep ascent to Pen y Fan and a short ridge to Corn Du. Finally, we have a gradual descent to Pont ar Daf car park and the conclusion of the walk.

Directions to Start
Take the A40 towards Brecon. At the roundabout just outside Brecon, keep on the A40 (Brecon bypass) to the next roundabout at the end of the dual carriageway. Here take the A470, Merthyr Tydfil. Carry on to the top of the pass, where you will see the Storey Arms on your left and just after it the Pont ar Daf National Trust Car Park.
Book
Venue Pont Ar Daf Car Park
Pont Ar Daf Car Park SN987198
x
x