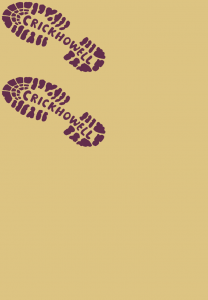 Date: Monday 11th March
Meeting Point: Pont Cadwgan, Grwyne Fawr
Grid Ref: SO 267251
Times: 11am to 3pm
Distance: 5 miles
Ascent: 500ft
Leader: Rob Yorke
Price: £6.50

Are we afraid of the deep dark woods, when they could help us adapt to a changing climate? Head off into the woods with a forester's son (Twitter.com/blackgull) to talk timber, wildlife, conifers, landscape, rewilding, mountain bikes and any other knotty gnarly issues you want to raise.

Directions to Start
Allow 45 minutes from CRiC.
From the front of CRiC take A40 towards Abergavenny and turn immediately left after the Fire Station up Greenhill Way. Then right at mini- roundabout. Follow the road for 3½ miles until, on a right hand bend, you come to a sign for Llanthony along a very narrow lane. Turn left here (effectively straight on!) and continue, following the signs. At first T junction turn right and at "major" intersection (five ways) take first exit (signposted Grwyne Fawr). After about 3 miles look for a turning over a bridge on your right in the woods [easily missed] this takes you into Pont Cadwgan car park on the other side of the river.
Book
Venue Pont Cadwgan, Grwyne Fawr
Pont Cadwgan, Grwyne Fawr SO267251
x
x