Walk 61 Conversations about Grouse Shooting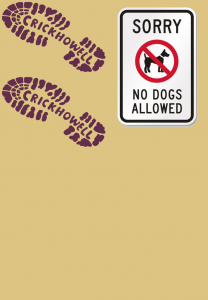 Date: Friday 15th March
Meeting Point: Queen's Head, Stanton Walkers Car Park 
Grid Ref: SO 311221
Times: 10.30am to 3pm
Distance: 6 miles
Ascent: 1000ft
Leader: Rob Yorke
Price: £ 6.50

Shooting is an activity that can divide opinions, but has been, and continues to be, an intrinsic activity of the UK countryside. This walk and talk with an expert (Twitter.com/blackgull) will explore some of the issues around red grouse shooting in the Black Mountains and elsewhere. Find out more about this complex issue, share your thoughts and note, not all this walk will be on paths - expect a bit of cross country yomping and robust conversations!

Directions to start
From the front of CRiC take A40 towards Abergavenny and turn immediately left after the Fire Station up Greenhill Way. Then right at mini- roundabout. Follow the road for 3½ miles until, on a right bend, you come to a sign for Llanthony along a very narrow lane. Turn left here (effectively straight on!) and continue, following the signs. At first T junction turn right and at "major" intersection (five ways) take second exit (signposted Llanthony). At next t junction turn left. The Queen's Head pub is on your right after 300 yards and the car park just after it on the left.
Book
Venue Queen's Head Walkers Car Park
Queen's Head Walkers Car Park SO 311221
x
x