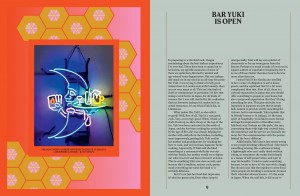 Join us for an evening with chef Tim Anderson! There will be a cookery demonstration and samples from his latest cookbook 'Your Home Izakaya'.  
Your Home Izakaya is Tim Anderson's latest cookbook. His other titles include Nanban, JapanEasy, Tokyo Stories, and Vegan JapanEasy (which we're all obsessed with at the bookshop). 
 
In Your Home Izakaya, chef Tim Anderson explores the 'anything goes' concept of izakaya by showcasing over 100 flavour-packed recipes. Izakaya began as sake stores that allowed their customers to drink on the premises, and, over time, they began to serve food as well. The food is simple to prepare but big on flavour, making it conducive to sociable snacking in between gulps of booze.
Thursday 11th of November
David's Bookshop

Standard ticket £8
Includes a copy of the book £25