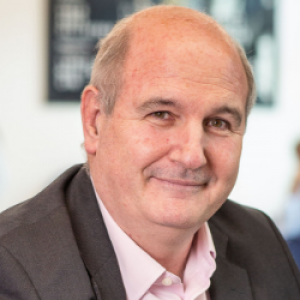 Arrive 18:00 - Ends 20:30 
We bring fun to the serious job of networking.  Here's how it goes:
THE FORWARDS
– Relaxed open networking over a welcome drink from the bar.
THE SCRUM
– This is where it gets interesting! It's all about getting to know each other better and building relationships.
You'll join 3 different table's during this section
. 
You'll have the opportunity to introduce yourself and describe the businesses you work with and who you'd like to be introduced to. Next, a fellow networker will pose a business challenge that's currently keeping them awake at night. Perhaps you've had a similar experience and can share how you solved the problem. Finally, we will introduce a common business challenge for general discussion.
TEAM TALK
– This is a 10 minute presentation by
 Hugh Stafford-Smith of SABA Consulting.
THE BACKS
– This is when Sam's mouth-watering canapés arrive. They are of the highest quality and fit for a fine dining experience. This is the chance for networkers to catch up with people they may not have met during the 'Scrum'.
WIN : WIN – Those who regularly support this networking event appreciate that all funds raised go to Dorking Rugby Football Club (DRFC), which is a registered charity.
'It's a refreshing way to network'. That's what they say about networking at Dorking Rugby Club Networking.
This is down to a very engaging, fun and award winning format. We make it ever so easy (and not at all scary!) for you to have meaningful conversations about you and your business.
If you want to grow your network, make some great connections and have an enjoyable evening at the same time, please do join us. Oh and Sam's mouthwatering canapés are becoming quite famous!
Every penny we raise at this networking event goes to Dorking Rugby Club.
Dorking RFC is a community rugby club. They run teams from under 7 through to under 21 and then four senior sides. In 2009, they became a registered charity (the first rugby club in England to do so). On the field they are committed to amateur principles with a 'one club ethos' which aims to develop their junior players in due course to represent our First XV or to play the game at a senior level elsewhere.
P.S. Future meetings will be held on the second Thursday of every month. Same time; same place.