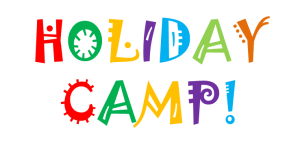 We provide 
STEM based holiday camps 
for the breaks from schools: Mid-Term, Easter, Summer, October & Festive times.
This is for a session of 10am to 4pm. We can take earlier and later, please ask for details.
Each session includes a drink and a snack. Additional drinks, sweets and food is available from our shop.
Don't see the dates you are after, then please just contact us on camp@early.engineering or 
01356-626006
These sessions are suitable for children aged 8+.
Gaming, VR, electronics programming & robotics, green screen, engineering challenges, 3D design scan and printing and many more STEM activities 
Use one of our two Virtual reality game stations
Gaming : lots of other games
Play on the Xbox consoles
STEM based activities include:
Hands-on building electronics, programming & robotics
Engineering design & build challenges
Building Mindstorm robot
Fighting our robots in Robot Combat
Green screen projects
There is a strict minimum of 4 to go ahead with these sessions, as well as a low maximum number to ensure all Early Engineers get good exposure to the Tutor.
Activities will be wide and varied but always with an engineering spin. From hands-on electronics, robot making to bridge building there will be something to stimulate everyone.