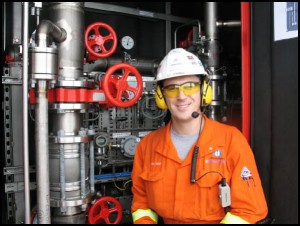 This is a 4 week program for those wishing to enter the Oil & Gas Energy Industry. Suitable for ages 17+, no previous experience required.
To enter the program you can be self sponsored (pay yourself), company sponsored or via a grant.
At the end succesfully completing the program you will have a portfolio of competence assessed certificates.
The program has numerous technical courses supplied at our Training Center and also uses various venues to cover all aspects of the training. 
The program is delivered by our training division of Early Engineering
Competence and Training Management Services International (CTMSI) www.ctmsi.com
Some of the topics covered include:
Fundamentals of Technical Drawings (hands on P&ID AutoCAD)
Oil & Gas simulator : basic control principles
Oil & Gas simulator : Direct & Cascade Control
Oil & Gas simulator : PID flow, pressure & temperature control principles
Oil & Gas simulator : running a full plant
Safe Isolation and Reinstatement of Plant and Equipment (SIRPE)
Hazards in Process Operations (HiPO)
Fundamentals of H2S awareness
Small bore pipework
Fabrication : hands-on
The program does not include mandatory training for offshore however we can book these and schedule to be part of the program. These include:
a medical, Basic Offshore Safety Induction and Emergency Training (BOSIET) and Minimum Industry Safety Training (MIST).
Travel and other expenses are not covered.  
We can organise accommodation and meals, help with Visas and other paperork : please contact us.