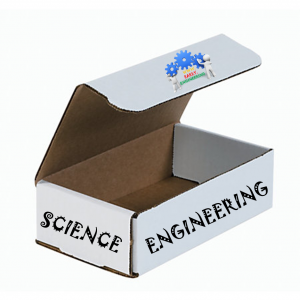 Receive 12 monthly 
Teachin' Trunks
! that uses the subjects 
S
cience, 
T
echnology, 
E
ngineering and 
M
aths.
These are our exciting 12 trunks on 
Electronics, Programming and Robotics
. Only £20/month (plus postage)
Suitable for ages 8 to 108 – a century of fun!
Whats in our trunks :
A CD with full instructions on the theory and how to build this months projects
Includes an on-line fun test to check your understanding
Meet our STEM characters and also our superhero character '
Flash-Eprom
'
The electronic components, wires and other stuff to make the monthly projects
In month one you will be programming 
five
 projects, such as building traffic lights, do you know the sequence?
Other projects to work on until you receive the next months Teachin' Trunk!
As you progress through the months you will be building projects such as a robot that you can program to either  control with an InfraRed controller or it can detect obstacles and steer itself!