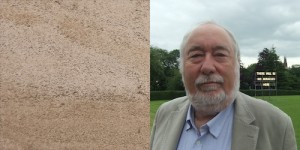 Professor Tom Woolley is no stranger to championing innovation in natural building. This cutting-edge technology combines all the health benefits of clay with the insulating properties of hemp. In his clay-hemp workshop, explore the ways that this ancient material can be adapted for contemporary use. 
You are welcome to join this workshop for one day or for more. Join in on any day. The content of the workshop will be repeated every day, but different mixes will be trialled each time. 
Please refer to Earthen Building UK and Ireland's
terms and conditions
for information on our cancellation policy. 
This is an Engineers Ireland and RIAI Approved CPD Event. 6.5 hours CPD per day.
About Tom Woolley 
Tom is an architect with extensive practice experience in Scotland and London, specialising in the renovation of old buildings and working with community groups. He is a former Professor of Architecture at Queens University, Belfast. Editor of the award-winning Green Building Digest, and has written many publications, including 'Low Impact Building: Housing using Renewable Materials' and 'Natural Building'. He is a former Chairman of the Northern Ireland Building Regulations Advisory Committee and is currently a member of the Ministerial Advisory Committee. 
Tom is passionate about experimenting with locally- sourced, renewable, low-carbon materials which can be easily adapted to use in contemporary construction. He built a hemp-lime house at his own property. 
He also highlights the need for an awareness of ethical building materials, campaigning against Dow (Union Carbide) on behalf of the victims of the Bhopal disaster and more recently working with the survivors of the Grenfell Towers tragedy.​
Monday 24 to Thursday 27 September 2018
9:30am – 5:00pm
Tickets
 ​€85 per day
Click here to visit the main Clayfest website.