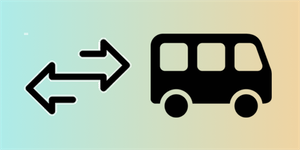 Every morning from Ferrybank Campsite and Redmond Square to the Irish National Heritage Park.
Every evening from the Irish National Heritage Park to Redmond Square and Ferrybank Campsite.
Tickets must be booked up to 48 hours in advance. It will not be possible to book a ticket within 48 hours of intended travel. This will allow us to tailor the bus service to the number of people who want to use it.
Once purchased, shuttle bus tickets are non-refundable, even if you are unable to avail of the service. Please refer to our
terms and conditions
.
Monday 24 to Friday 28 September 2018 - 
9:00am & 5:15pm
Tickets
  €3.80 return