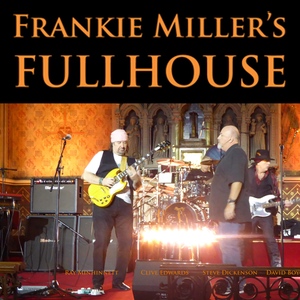 Widely recognised as one of the UK's finest singer/songwriters, Frankie's career sadly ended in 1993 following a brain haemorrhage, which left him severely disabled, unable to perform.
His songs have been recorded by such major stars as Johnny Cash, Ray Charles, Etta James, Rod Stewart, Roy Orbinson, Joe Walsh, etc.
A benefit CD entitled 'Double Take' included 'duet' tracks re-recorded with Rod Stewart, Elton John, Joe Walsh, Bonnie Tyler, Paul Carrack, etc. The 1999 BBC documentary 'Stubborn Kinda Fella" included glowing testimonies from Jools Holland, Rod Stewart and his close friend Billy Connolly.
With Frankie's blessing, his original guitarist Ray Minhinnett has now assembled a new 'Full House' band to celebrate his musical legacy. The all-star line-up includes Steve Dickenson (vocals, Dave 'bucket' Colwell (2nd guitar), Danny Peyronel (keyboards), Dave Boyce (bass), and Clive Edwards (drums).
Saturday 25th November 2017 - 8pm
Tickets
£18.00 / £22.00