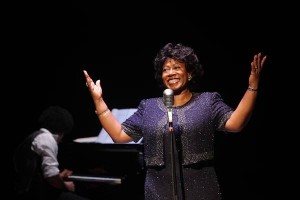 Ella Fitzgerald's 100th birthday year is celebrated by Denise Jannah, accompanied by superb guitarist Wolf Martini.
Denise is one of Holland's top vocalists, and has been invited to perform before the Dutch royal family, and many visiting dignitaries including Bill & Hilary Clinton, and Nelson Mandela. She's won numerous international awards, often appears on TV, and records for the prestigious Blue Note label.
Watch her on
Youtube here
.
Truly world class vocals and master-class musicianship!
Saturday 18th November 2017 - 8pm
Tickets
£13.50 (£15.00 on the door)