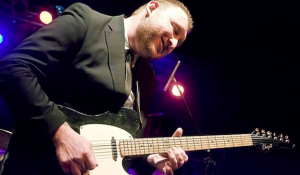 Making his first, eagerly awaited visit to the UK, Josh Smith's career has progressed from child prodigy to now become one of the most respected blues guitarists, who has worked with many of the world's top artists, including
Joe Bonamassa
and
Mick Jagger
.
'Josh is one of my favourite my favourite musicians on the planet! His musical depth and guitar playing transcend the boundaries of the blues genre into a genre of his own. I am proud to share a stage with him, and even prouder to call him my friend' –
JOE BONAMASSA
.
Support is provided by internationally acclaimed Canadian guitarist
Ariel Posen (Brothers Landreth)
.
Saturday 10th February 2018 - 8pm (doors open at 7:15pm)
Tickets
£16.00 (+ £1.50 booking fee)