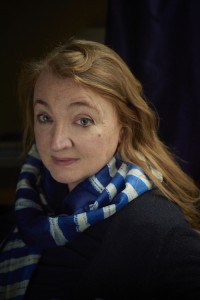 One of England's foremost novelists, Amanda Craig joins the artistic director of the new Falmouth Book Festival, Colin Midson, to talk about her latest work. The Golden Rule was not only picked as a book of the year 2020 in the Financial Times, The Sunday Times, the Daily Mail and The Observer but was also longlisted for the Woman's Prize. A follow-up to Craig's hugely popular The Lie of the Land, it's a proper Cornish, female inversion of the plot of Strangers on a Train.
Each of Amanda's novels can be read separately but is part of an interconnected Balzacian portrait of contemporary Britain in which minor protagonists become major. She is regarded as a state of the nation novelist, regularly commenting on the gulf between rich and poor as well as offering forensic analyses of marriages and satirising the literary scene. You can find out more about her, and read interviews with her, on her website. 
To read an interview with her in the Daily Telegraph by Allison Pearson click here.
Follow Amanda on Twitter: @AmandaPCraig
To watch Amanda's short film made as part of our NCBF At Home season, click here.

 Author photograph by Charlie Hopkinson.
Book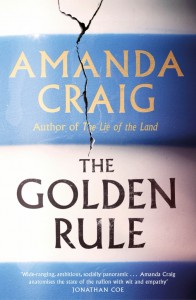 Venue The Cutfield Freeman Marquee
St Endellion Church
St Endellion
Port Isaac
PL29 3TP