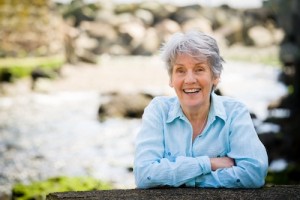 The spaces between poetry and prose, fiction and memoir have never been more blurred or exciting. This three hour workshop aims to increase your confidence in breaking away from traditional publishing rules. Two writers, Cathy Galvin and Mary J. Oliver, whose work draws on the deeply personal, will read from their recent cross-genre publications. This will be followed by exercises, conversation and analysis geared towards pushing the conventional boundaries. This is a valuable opportunity for you to experiment with the presentation of your own inner story guided by two experienced writers. 
Please send two pages of your writing in advance. You will come away with new work, recommended reading and further writing exercises to practise on your own. There will be opportunities to share your work at the end-of-session. Both tutors are experienced workshop leaders keen to share their experience in a friendly, supportive and confidential setting. 
Walking the Coventry Ring Road with Lady Godiva is Cathy Galvin's third sequence of poetry, following Black & Blue(2014) and Rough Translation (2016). Her poetry has appeared in anthologies and journals including Agenda, Visual Verse, Morning Star and New Walk.  She is the recipient of a Hawthornden Fellowship and residency at the Heinrich Böll Cottage, Achill Island. Her awards include a shortlisting for the inaugural Goldsmiths/Spread the Word Life-Writing Prize. She is currently completing a collection and poetry practice PhD at Goldsmiths, University of London. She is also a journalist and former senior editor at the Sunday Times and Newsweek, and founder of The Sunday Times Short Story Award and of the short story organisation, Word Factory. She lives in North Cornwall with her partner, the painter and Terre Verte Gallery director Richard Sharland.
To read some of Cathy's poetry click here. 
To visit her website click here. 
To find out more about Word Factory visit its website here.  
Mary J. Oliver's debut, Jim Neat, The Case of a Young Man Down on His Luck, blends poetry, prose, found documents and photography to break away from the traditional memoir format. A poem from the book was The Guardian's Poem of the Month in December 2019. (Read it by clicking here.) A popular podcast has been made of the story, by the UK/US based company, Alternative Stories. Click here for a trailer and here to hear the whole thing.
Mary was introduced by Patrick Gale at our Cream of Cornish session in 2019 on publication of Jim Neat. She has done readings/workshops at The Poetry Café in London, at Aberdeen University, in Aberwystwyth, at Katrina Naomi's Poetry Parlour and at Hypatia House in Penzance.  Prizes include those awarded by Paul Muldoon and Ruth Padel, and by the New Welsh Writing Award for Memoir in 2018. She has been published in a range of UK and US journals and anthologies.  Mary edits Cornwall's Poetry Newsletter, Piccolina and lives in Newlyn with her husband.
To visit her website click here.
To visit her publisher's page about her, click here. 
To watch the short film Mary made as part of our NCBF At Home season, click here.