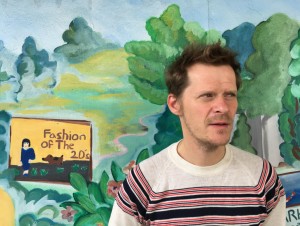 Joff Winterhart was one of the first graphic novelists to find their work shortlisted for the Costa Novel prize. That was his debut, Days of the Bagnold Summer, a funny, beguiling portrayal of the profound failure in communication between a down-at-heel single mother and her painfully introverted, would-be rock god son. Singled out for high praise from Zadie Smith, his second novel, Driving Short Distances, portrays the hesitant, deeply repressed friendship that springs up between a slightly hopeless young chap and the mysterious man who hires him to drive him from unit to unit on industrial estates. It's a horribly well observed study of masculinity, our need for father figures and all those inexplicable small businesses on the edge of town…
Joff will be in conversation about these, his fascinating working methods and his novel-in-progress with novelist, Patrick Gale.
To read a review in the Guardian of Days of the Bagnold Summer click here.
To read a review in the Guardian of Driving Short Distances click here.
To hear Joff on the Vintage Podcast click here. 
Click here to watch a five minute film of Joff drawing as he interviews residents in a retirement home.
Click here to read an interview with him in the Herald.
To watch the short film Joff made as part of our NCBF At Home season, click here.
Book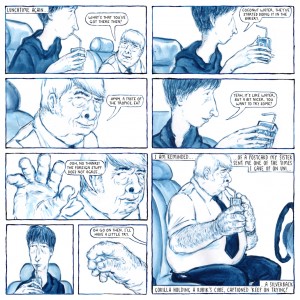 Venue The Cutfield Freeman Marquee
St Endellion Church
St Endellion
Port Isaac
PL29 3TP