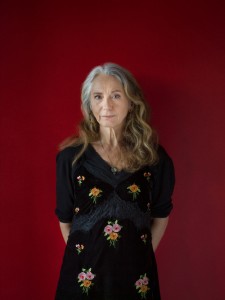 Actor, playwright and novelist, Rachel Joyce took the reading world by storm with her first novel, the global bestseller The Pilgrimage of Harold Fry.  She packed out our marquee on her last visit in 2016 so it's a delight to have her back to talk about Miss Benson's Beetle. A departure in that it is historical, this is an all-woman adventure story, liberating a browbeaten spinster schoolmistress into a round-the-world quest for a possibly mythical golden beetle and introducing her, along the way, to the unexpected delights of friendship and herself. 
The Unlikely Pilgrimage of Harold Fry  was shortlisted for the Commonwealth Book prize and longlisted for the Man Booker Prize. Rachel was awarded the Specsavers National Book Awards New Writer of the Year in December 2012 and shortlisted for the UK Author of the Year 2014. Since then Rachel has written Perfect, The Love Song of Miss Queenie Hennessy, The Music Shop, and a collection of interlinked short stories, A Snow Garden & Other Stories. Her books have sold over 4 million copies worldwide and have been translated into thirty-six languages. 
Rachel has also written over twenty original afternoon plays and adaptations of the classics for BBC Radio 4, including all the Bronte novels. She divides her time between Gloucestershire and West Penwith. She'll be in conversation with the novelist and memoirist, Cathy Rentzenbrink.
To watch the short film Rachel made for our NCBF At Home season, click here.
To read a review of Miss Benson's Beetle in the Guardian, click here.  

This event is supported by Kassia St Clair.