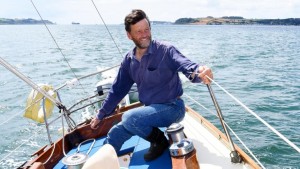 A keen "day sailor" since boyhood, Philip Marsden had long been entranced by the mystical lure of the Summer Isles since long distant visits to an inspirational aunt who made a life and mysteriously died on one of them. His latest book, The Summer Isles tells how, with beguilingly insane bravado, he buys a clinker-built yacht and sails from his home in South Cornwall up the west coast to revisit them. Marsden, being a polymath as well as sailor, his occasionally hair-raising adventures along the way are spiced with the histories and myths of the fascinating places he visits. After the tremendous success of Philip's last book, Rising Ground, which was shortlisted for the Wainwright Prize, this illustrated talk is sure to be popular.
Philip Marsden is the award-winning author of a number of works of travel, fiction and non-fiction, including The Bronski House, The Spirit-Wrestlers, The Levelling Sea and Rising Ground. He is currently at work on a history of the peculiarly Cornish side to the story of geology. He is a Fellow of the Royal Society of Literature and his work has been translated into fifteen languages. After years of travelling, he now lives on the tidal upper reaches of the River Fal in Cornwall with his wife, children and various boats.
Follow Philip on Twitter: @philip1marsden.
To find out more about Philip, visit his website: www.philipmarsden.co.uk. 
To watch the short film Philip made for our NCBF At Home season, click here. 
To read the Guardian's review of The Summer Isles go to https://www.theguardian.com/books/2019/nov/02/the-summer-isles-by-philip-marsden-review
To read the Telegraph's review go to https://www.telegraph.co.uk/books/what-to-read/summer-isles-philip-marsden-review-journey-search-lost-magic/
To read the Spectator's review go to https://www.spectator.co.uk/article/gales-and-gaels-sailing-solo-from-cornwall-to-the-summer-isles
Book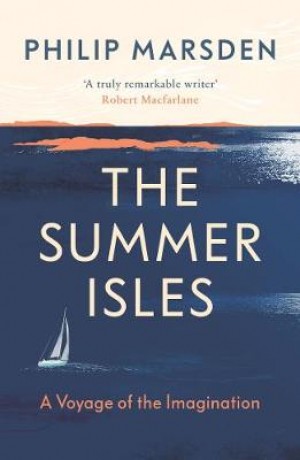 Venue The Cutfield Freeman Marquee
St Endellion Church
St Endellion
Port Isaac
PL29 3TP