Endelienta Make Club - Nature's Palette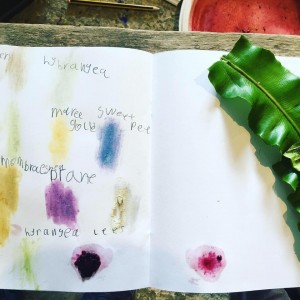 Endelienta Make Club – Nature's Palette

Tuesday 17th August 2021 10am-12pm
We are pleased to welcome Sarah Hercod from South Cornwall Sketch club to lead this session on Nature's Palette. Explore pigment by extracting colour from soil, stones. Leaves, grasses, petals and maybe even some fruit or berries. Discover how to mix a wide range of colours from a very limited paint palette. Create your own masterpiece! 
Unless it is raining or very windy we will hold this Make Club outside but there will be access to the Hall for toilets and hand washing. 
There is hand sanitiser upon entry and extra cleaning routines in the hall. 
Face coverings will need to be worn by adults within the building.
We will be working behind the Parish Hall next to the church.
If you would like to bring snacks and a flask/drinks we can have a break.
Book
Venue St Endellion Hall
St Endellion,
Port Isaac
Cornwall
PL29 3TP