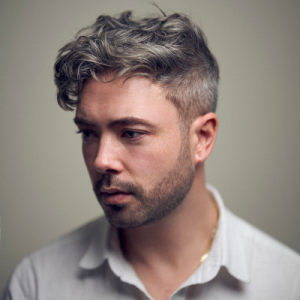 Author Tours: Seán Hewitt on All Down Darkness Wide

Thursday 11th August, 7.30pm - St Endellion Hall£8 | Accomapanied under 16s free
Seán Hewitt was born in 1990. He lectures in English literature at Trinity College Dublin and is a Book Critic for The Irish Times. He won a Northern Writers' Award in 2016, the Resurgence Prize in 2017, and an Eric Gregory Award in 2019. Tongues of Fire is his truly astonishing debut collection of poetry.  In a formal departure for him, however thematically linked to the themes in his poems,  All Down Darkness Wide is a prose memoir. When Seán meets Elias, the two fall headlong into a love story, but as Elias struggles with severe depression, the couple comes face-to-face with crisis. Wrestling with this, Seán Hewitt delves deep into his own history, enlisting the ghosts of queer figures and poets before him. From a nineteenth-century cemetery in Liverpool to the pine forests of Gothenburg, he plumbs the darkness in search of solace and hope. All Down Darkness Wide is an unflinching meditation on the burden of living in a world that too often sets happiness and queer life at odds, and a tender portrayal of what it's like to be caught in the undertow of a loved one's suffering. By turns devastating and soaring, it is a mesmerising story of heartache and renewal, and a work of rare and transcendent beauty. Seán will be in conversation with Patrick Gale at St Endellion, Katrina Naomi in Penzance, Colin Midson in Falmouth and Sophie Pierce in Launceston.