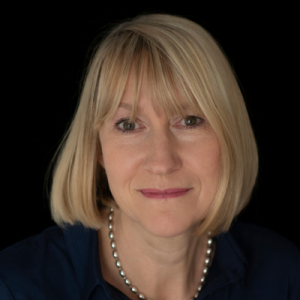 Author Tours: Clare Chambers on Small Pleasures

Thursday 8th September, 7.30pm - St Endellion Hall

£8 | Accompanied under 16s free
Clare Chambers' haunting yet funny novel Small Pleasures was a word of mouth fiction hit in 2020 before making the Woman's Prize longlist. Set in a manicured 1950s south London suburb, not far from where Clare and her husband raised their family, it's the tale of a woman who claims to have had a virgin birth, and of Jean Swinney, the local journalist who becomes obsessed by her story. Described by the Evening Standard as "gripping, tender and perfectly formed"  it saw Clare likened to Austen, Pym and Larkin and was unsurprisingly raced through multiple reprints in hardback. 
Jean, the protagonist, is "living quite a limited life. She's a working woman, but it's a job rather than a career, and she's a bit of a dogsbody," Clare says. In between filing women's interest stories (housekeeping tips, mainly), she's trapped caring for her belligerent, ageing mother. Every evening she has half an hour to herself to luxuriate in her favourite small pleasure: smoking two cigarettes by herself in the living room. The novel's real theme, Clare says, is confinement. "It's about that clash between duty and individual freedom - how much self-denial is an acceptable load for any person to bear?"

Clare will be in conversation with novelist Patrick Gale in St Endellion, Wyl Menmuir in Penzance, Colin Midson in Falmouth and Sophie Pierce in Launceston.