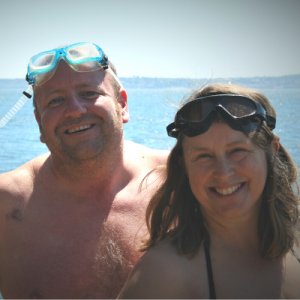 Author Tours: Sophie Pierce and Matt Newbury on Wild Swimming Walks

Friday 22nd July, 7.30pm - Edge Of The World Bookshop, Penzance

£8 

Join Matt and Sophie  as they reminisce about their adventures writing Wild Swimming Walks Cornwall in the most unexpected of years. From lockdowns, to not being allowed over the border, and even a few research trips that went dramatically wrong, Sophie and Matt will share some amusing anecdotes behind their best-selling book. The pair, who have four wild swimming guides to their name, the latest being Wild Swimming Walks Dorset and East Devon,  will inspire you to explore the beauties of the English coast and countryside not just on foot, but in the water. In a richly illustrated talk, they will reveal the joy of discovering the true beauty of Cornwall and further afield, from spectacular sea caves, to deserted moorland lakes, and from emerald creeks to wave battered coasts.  They firmly believe you do not have to go abroad to have adventures in wild landscapes, and will share some of their tips for planning great days out, as well as sharing some inspiring locations.