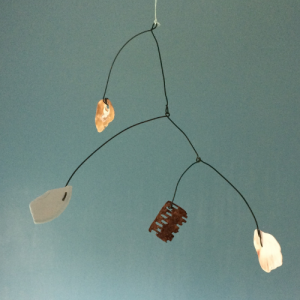 Make Club - Mobiles
St Endellion Hall
Saturday 2nd July, 10am-12pm
£5 per Family

Make a Calder inspired mobile using recycled plastic and card. Come along and explore how you can balance shapes and think about colour and composition. 
Please bring pliers or wire cutters, any found or recycled plastic bottles (shampoo bottles are often bright colours) and a sturdy pair of scissors.
Each month we have new creative ideas to keep the whole family  busy.  The Make Club is a fun space to explore, create and get messy. The workshops are led by inspirational artists and makers.
The Make Club is just £5 per family.
Book
Venue St Endellion Hall
St Endellion,
Port Isaac
Cornwall
PL29 3TP