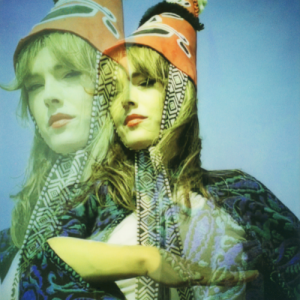 Gwenno (supported by the Eden Project)
St Endellion Church
Saturday 24th September, 7:30pm
Tickets: £12.50
Renowned Welsh Cornish musician Gwenno returns to Kernow! Launching her new album Tresor, we can't wait to welcome her to the North Coast.
Tresor (Treasure) is Gwenno Saunders' third full length solo album and the second almost entirely in Cornish. Written in St. Ives, just prior to the Covid lockdowns of 2020 and completed at home in Cardiff during the pandemic along with her co-producer and musical collaborator, Rhys Edwards, Tresor reveals an introspective focus on home and self, a prescient work echoing the isolation and retreat that has been a central, global shared experience over the past two years.

A  two course pre-concert supper for £20 (including your choice of accompanying salads and a glass of wine or non alcoholic drink) is available on Saturday evening from 18:30. Click here to book.