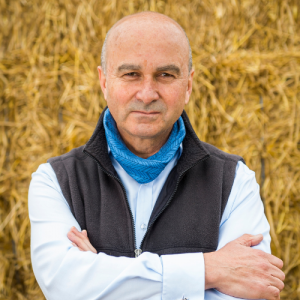 Philip Lymbery 
The Festival Marquee
Sunday 25th September, 1.00pm-2.00pm
Tickets: £8
The CEO of Compassion in World Farming Philip Lymbery is a recognised steerer of public policy and regarded as one of the food industry's most influential people. He has taken part in several Chatham House meetings, and his lectures, speeches and appearances take him across the globe to meet with policymakers, companies, experts and members of the public. He'll be talking about his third book, Sixty Harvests Left, in which he makes a stark case for our need to adopt more sustainable agricultural methods if we and the world we love are to survive.