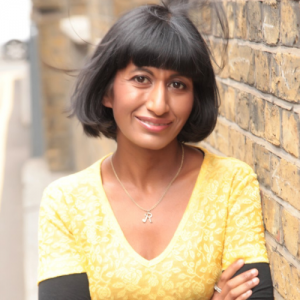 Roopa Farooki
The Festival Marquee
Sunday 25th September, 10.00am-11.00am
Tickets: £8
Children's novelist Roopa Farooki entered her medical training just in time to be a junior houseman as the full force of Covid-19 hit the NHS's hospitals. Roopa's Everything Is True describes the first forty days of the Covid-19 crisis from the frontlines of A&E and the acute medical wards, as struggling through her grief, she battles for her patients' and colleagues' survival. She'll be in conversation with Patrick Gale. To hear Roopa talk about Everything Is True on Shortcuts click here.