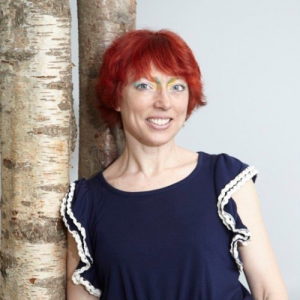 Bibliotherapy with Ella Berthoud
The Festival Camper Van
Sunday 25th September, 10.00am-5.00pm
Tickets: £10
Ella will be offering one-on-one half-hour consultations in the festival camper van. Tell her about your reading life and challenges and she will prescribe you your best next books! Ella is equally experienced at prescribing for young readers. Sessions at 10:00, 10:30, 11:00, 11:30, 12:30, 13:00, 13:30 then 14:30, 15:00, 15:30, 16:00 and 16:30.
To watch the short film Ella made for our North Cornwall Book Festival At Home series during lockdown, click here. To find out more about Ella's work as a bibliotherapist, click here.