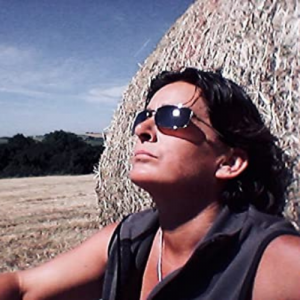 Natasha Carthew (Sponsored by Seasalt)
The Festival Marquee
Saturday 24th September, 5.30pm-6.30pm
Tickets: £8
Many of us were galvanised by Natasha's reading from her fiction at our Cream of Cornish session in 2019 and will be intrigued by her new work which blends poetry, memoir and narrative. Born Between Crosses is an incisive intersection of working class and nature writing. The lived experiences of women cleaners, care assistants, farm workers, factory workers, housewives and housemaids rendered here in Carthew's vivid writing reveal what it really means to 'get by'.
'A beautiful piece of writing, such a testament to the generations of strong women who have inhabited this coast and told in a poetic Cornish accent so evocative of time and place,' writes Raynor Winn. And the Cornish actor and writer Edward Rowe says, 'Carthew has a unique ability to blend the Cornwall that lives in us with one that feels fantastical. It makes for beautiful, haunting reading.' To watch Natasha enthusing about her passion for wild writing, click here.
Natasha will be in conversation with Petroc Trelawny.