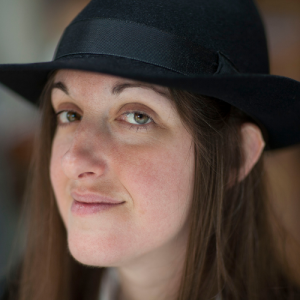 Frances Hardinge
St Endellion Church
Saturday 24th September, 2.30pm-3.30pm
Tickets: £8 | £4 for under 18s
The country of Raddith is notorious for two things. The first is the Wilds, the unmappable marsh-woods that lie along its coast, infested with dangers and creatures of legend. The second is its cursers. In Raddith, anybody overwhelmed by hatred can call down a terrible curse on their enemy. Fourteen-year-old Kellen is the only person with the power to remove curses. Assisted by his friend Nettle, Kellen makes a living identifying cursers and curing their victims. Unravelling curses is a good way to make powerful enemies, however...
Unraveller is a YA fantasy about curses and cures, trauma and redemption, ancient pacts, supernatural spiders, misty marsh-woods and man-eating horses.
Frances Hardinge is one of those children's novelists whose work  is often secretly devoured by parents too, such is its combination of thrilling storytelling with literary merit. She's one of the few children's authors, along with Philip Pullman, to have won the overall Costa Book of the Year prize as well as its children's category. She'll be talking  to Ella Berthoud, (and to parents and children alike) about this brand new novel. To rewatch the short film Frances made for our North Cornwall Book Festival At School series click here.