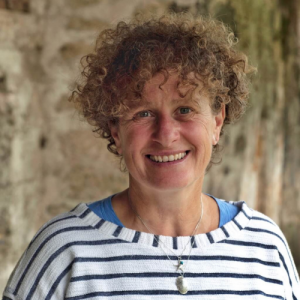 Liz Kessler- Fact to Fiction Workshop: Mining Our Family Stories
Stone Barn
Saturday 24th September, 2.00pm-5.00pm
Tickets: £30
Liz Kessler shares the writing process she went through in turning an astonishing moment from her father's childhood into her bestselling and multi-award nominated book, When The World Was Ours. In this workshop she will get you thinking imaginatively about ways of turning your own family's facts into fiction using prompts related to real-life experiences combined with creative writing exercises. You will look at events that have taken place in your own families: the good, the bad, the funny, the moments of high drama. From these, you will choose one moment and turn it into a piece of creative fiction by asking: 'What if…?' To watch Liz talking about how to tell young people about the Holocaust, click here.