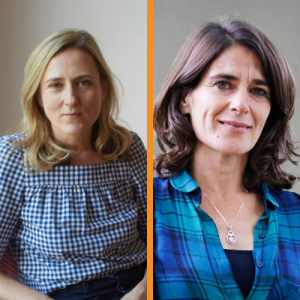 Esther Freud & Susie Boyt
The Festival Marquee
Saturday 24th September, 4.00pm-5.00pm
Tickets: £8
Esther Freud sprang immediately to prominence when her first novel, Hideous Kinky, saw her chosen as one of Granta's Best of Young British Novelists.  She has absolutely delivered on that early promise and, eight novels on, gives us I Couldn't Love You More, another novel drawing on her family story,  in this case her mother's experience as an unwed mother-to-be in ferociously conservative Ireland.  "As close to a perfect novel as anything I've read in a long time," says Ann Patchett.
We're delighted to welcome her to the stage with her equally talented half-sister, the novelist, cultural journalist and reviewer Susie Boyt, whose sixth novel, Loved and Missed, tells how a mother abducts her addict daughter's baby in order to save the family. Actor Tamsin Greig wrote, "Always surprising - unexpected, particular - the thing you didn't know you wanted, but needed more than anything." 
We've never had two sisters on our stage, let alone two great granddaughters of Sigmund Freud; this will be a conversation to remember! Susie and Esther will be in conversation with Patrick Gale. To watch Esther interviewed about I Couldn't Love You More by the novelist Jane Feaver, click here.
To watch Susie in conversation with Tessa Hadley and Lucy Hughes-Hallett at the Queen's Park Festival, click here.