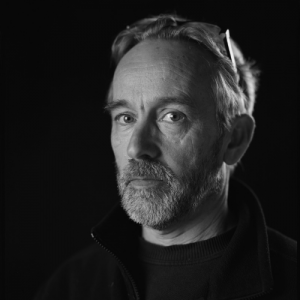 Jasper Fforde
The Festival Marquee
Saturday 24th September, 11.30am-12.30pm
Tickets: £8
Jasper Fforde is the creator of the bestselling series about the peculiarly literary detective, Thursday Next. Brimming with boundless imagination, linguistic dexterity and exuberant humour, Fforde's fiction plays with traditional genre conventions, joyfully blending elements of comic fantasy, satire and metafiction. His other series include Nursery Crime Division and the young adult fantasy series Chronicles of Kazam. In what promises to be a sell-out session, he talks about writing a modern allegory about talking rabbits, the enduring love of the classics, and how we should not malign fantasy too much - in the old days, it was all we had.
With ample opportunity for Qs and As, Jasper will take you on a whistle stop tour of his oeuvre, and may even tell the balloon joke. Click here to watch Jasper's lockdown interview about the novel with the St Louis library service.