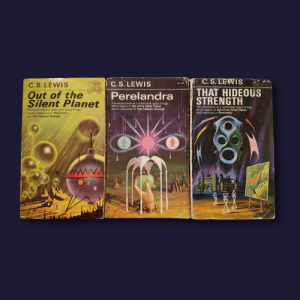 Science Fiction and Spirituality
Reflections on CS Lewis' The Space Trilogy with Revd Professor Paul S. Fiddes
Saturday 19th November, 10am-3pm
St Endellion Hall
£10
Beyond the borders of Narnia, an imaginary world for children, Lewis takes his readers on an exploration of three other worlds: Mars, Venus and finally Earth. His traveller of the cosmos, Ransom, learns about the reign of God over the whole universe, and in light of that vision discovers what it means to live a flourishing life and resist hostile powers. Participants in this reflection day will make their own journey through realms that can be called spirituality as much as they are science fiction. Paul Fiddes is a Professor of Systematic Theology at the University of Oxford.