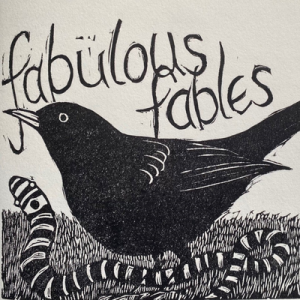 Fabulous Fables with Peter Ursem
Saturday 18th February, 10am-1pm
St Endellion Church
£10

Ever since Aesop's fables, wise and funny stories, featuring animals as protagonists, have been a part of the literary genre. Artist and writer Peter Ursem recently published The Bigger Picture, a new collection of 'friendly fables' in which a colourful group of winged, horned and hoofed friends make the most of living together along the riverside. In this creative writing workshop Peter will help you create a short but thoughtful fable. In fables nothing is impossible, as long as it makes you think and smile.