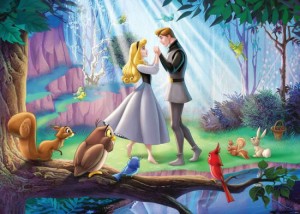 The Bar open from 19:00 to 23:00
Formby Little Theatre present Sleeping Beauty - a pantomime by Elspeth Fisher
Directed by Elspeth Fisher
After the beautiful Princess Briar Rose is born into royalty, everyone gathers to celebrate. Everything is perfectly fine until an unwanted guest appears, the evil fairy Morticia. Morticia casts a spell on the young princess and announces that she will die by pricking her finger on the spindle of a spinning wheel before sunset on her 16th birthday. Fortunately, one of the good fairies, Fairy Nuff changes the spell so Princess Briar Rose will fall into a deep sleep instead, and the only way to wake her from her sleep is true love's kiss. Finally the day comes...
1st to 5th and 8th to 12th December 2020 
at 19:45
BOX OFFICE OPENS 1ST NOVEMBER.




BEFORE BOOKING PLEASE THINK CAREFULLY ABOUT DATE AND NUMBERS.  TICKETS ARE NOT CHANGEABLE OR REFUNDABLE OTHER THAN IN EXTREME CIRCUMSTANCES.

Tickets
 £10
Online by Credit or Debit Card (24 hours, 7 days a week)
- 
Select
Book
at the right
 - or from the Box Office 
by Bank Transfer or Cheque (10:00 to 18:00, Monday to Saturday)
 on 07903 963508.
This amateur production of 'Sleeping Beauty' is presented by special arrangement with Elspeth Fisher.