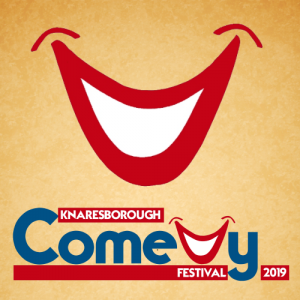 On Saturday 27th July the final night of the Knaresborough Comedy Festival 2019 brings together a sell-out smash and a local hero! Born and raised in Harrogate, Maisie Adam is one of the fastest rising stars around, having been nominated for best newcomer at the 2018 Edinburgh Festival. Former detective Alfie Moore enjoyed a turn-away crowd for his tour show at the Frazer last year and it's no wonder, as his unique worldview always brings audiences to tears of laughter.  
Tickets are £10. Multibuy offers are available (see below). Doors open at 7.30pm, show starts at 8pm.  
Maisie Adam – Hang Fire (Work in Progress)
Harrogate born Maisie Adam returns with her second hour long show, working out who is to blame and for what.
After winning So You Think You're Funny in 2017, in 2018 Maisie won the Amused Moose National New Comic award in and was nominated for Best Newcomer in the Edinburgh Comedy Awards. As seen on ITV2's The Stand Up Sketch Show.
"Mightily impressive" - Chortle.co.uk
"Effortlessly charming" The Skinny
"Go see Maisie now and have bragging rights for years to come" – The Herald
"Maisie Adam is phenomenal" – The Scotsman  
Alfie Moore – Fair Cop Unleashed (Work in Progress)
Join BBC Radio 4's Cop-turned-comedian Alfie Moore for his latest stand-up tour show.  Relive with him the thrilling ups and downs of the night a mysterious clown came to town and more than one life ended up in the balance. It was no laughing matter – but this show certainly is! Enjoy Alfie's unique brand of police-based humour hilariously woven together with his personal insights into his life on the front-line of the police force.
It'd be a crime to miss it!
★★★★ "…offbeat, revealing and very funny" - Daily Mail
★★★★ "…lots of well-crafted jokes and a large dash of police gallows humour" - The Telegraph
"Brilliantly funny…. genuinely hilarious" - David Mitchell  
Knaresborough Comedy Festival 2019
In 2019 the Knaresborough Comedy Festival will take place over two weekends in July giving the chance to see eight fantastic comedians.  
There will be a double bill show at 8pm on the Friday and Saturday nights, each with two full Edinburgh Festival previews.  
The full festival line up is:  
Friday 19th July 8pm                      Harriet Dyer and Lou Conran Double Bill 
Details
Saturday 20th July 8pm                  Rob Rouse & Helen Rutter and Boothby Graffoe Double Bill  
Details
Friday 26th July 8pm                      Tom Toal and Mark Simmons Double Bill  
Details
Saturday 27th July 8pm                  Maisie Adam and Alfie Moore Double Bill  
Details
Ticket prices are:  
All Shows Maxi Ticket                   £32        (All 4 double bill shows) 
Details
Weekend Double Bill Ticket          £18        (Both double bill shows in the chosen weekend)  
Weekend 1 Details
Weekend 2 Details
Individual Double Bill Ticket          £10
All tickets are available from our online box office or by calling 07835 927965 (payment will be taken at time of booking).  
Individual Double Bill Tickets will also be available in The Olde Chemist Shop, Market Place, Knaresborough.