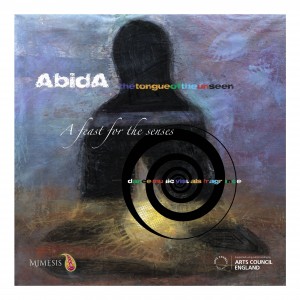 On 30th November, Mimesis presents AbidA - A Feast for the Senses.
Art forms and genres coalesce in a performance that demonstrates how difference can at once be celebrated, reconciled and transcended. Based on a traditional north African ritual, the show consists of seven scenes which present evocations of each of seven thematic colours through dance, sound, poetry, imagery and fragrance. Seven paintings are projected in turn symbolising the qualities of white, black, blue, red, green, indigo and saffron with associated moods and emotions. Each scene has its own particular ensemble of musicians, singers and dancers.
Adopting this sythesthetic approach, 'AbidA' presents relationships and connections between senses, ideas and cultures as well as artforms. The themes are explored in sound and movement, in interactive visuals and by the release of selected scents.
Tickets are £8 (£6 concessions - Pensioners/Students/Unwaged) and are available from our online box office by clicking Buy Tickets.
Doors open at 7pm and the show starts at 7.30pm. 
Duration: 1 hour plus question and answer session following the performance.