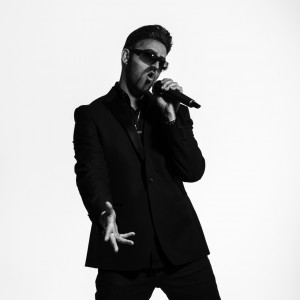 On Friday 10th February, Frazer Theatre Music and Carlton Entertainments present GM Live- The Ultimate tribute to George Michael. This joyous new show celebrates the music of one of the most iconic and best singer songwriters of all time, the incredible George Michael.
This ultimate tribute concert features full live band and is a heartfelt and authentic tribute that takes audiences on a musical journey of George's greatest hits and high energy Wham tracks. The show is based on George's 25 Live tour and audiences are treated to stunning musical arrangements and exciting versions of songs such as Fastlove, Faith, Careless Whisper, Outside and Freedom.
Join us for an unmissable evening as we pay homage to one of the most loved artists of our generation.
Tickets are £22 plus £2 booking fee.
Doors open at 7pm and the show starts at 7.30pm.