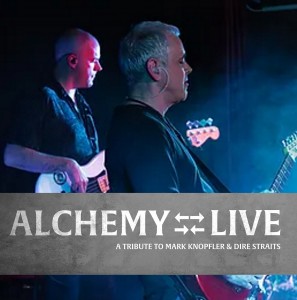 On Friday 31st March, Frazer Theatre Music presents Alchemy Live, the new tribute to Dire Straits and Mark Knopfler. 
Formed in 2022 by frontman Martin Ledger, Alchemy Live hail from Yorkshire and bring together a group of professional players and friends who share a common love of the music of Mark Knopfler and Dire Straits. Collectively the band have toured worldwide and have shared the stage with rock legends such as Mike Rutherford, Mick Hucknell, Roger Taylor and many more. 
Alchemy Live are all about the music, no lookalike competitions here. They recreate the Dire Straits sound as accurately as possible, with a painstaking attention to detail. Every guitar solo is taken from a specific show and reproduced note for note.
Close your eyes and you're right there, at the Hammersmith Odeon back in 1983!
Tickets are £18 (booking fee applies).
Doors open at 7pm, show starts at 7.30pm.