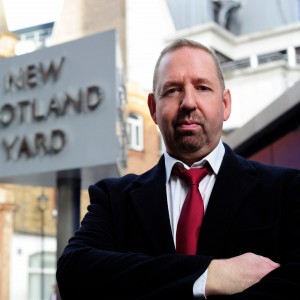 On Saturday 11th November, cop turned comedian Alfie Moore returns to the Frazer Theatre for an interactive work in progress ahead of recording the next series of his critically acclaimed BBC Radio 4 comedy show 'IT'S A FAIR COP'.
Alfie 'swears in' the audience as police officers and takes them through a real-life scenario from his 'casebook'. He playfully challenges them with moral dilemmas, that police officers face every day, and invites them to contribute the real-time policing decisions that they would make - with often unexpected and entertaining results!  
"…offbeat, revealing and very funny" ***** - You Magazine
"Brilliantly funny, genuinely hilarious" – David Mitchell  
Tickets are £12 + £1 booking fee. 
Doors open at 7pm and the show starts at 7.30pm.