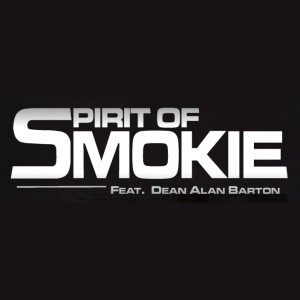 On Sunday 16th February the Frazer Theatre welcomes back Spirit of Smokie.
Originating from Bradford, England the first line up was formed by school friends Chris Norman, Ron Kelly and Alan Silson. In July 1975, after several name changes and recording contracts Smokie had a top-five UK hit with "If you think you know how to love me". Further success followed with a total of 15 top 20 hits including "Living Next door to Alice" which was No. 1 in Germany for nine weeks. The band sold in excess of 30 million records worldwide. see event page for more information on the band.
Tickets are £18 plus £1.80 booking fee
Doors and Bar open at 7:00:pm, show starts at 7:30pm Unallocated seating   
Ticket Refund Policy
In line with other venues we don't offer a refund service except upon the show been cancelled, however if you can't make it the event we will try and resell your ticket and if we do resell it then we will happily refund the ticket price. (excluding any booking fees you have paid. )
We will be ale to inform you of a resale after the event.
A History of Spirit of Smokie
To understand where it all began, first look at the history of the band that became 'Smokie':

Originating from Bradford, England the first line up was formed by school friends Chris Norman, Ron Kelly and Alan Silson. In July 1975, after several name changes and recording contracts Smokie had a top-five UK hit with "If you think you know how to love me". Further success followed with a total of 15 top 20 hits including "Living Next door to Alice" which was No. 1 in Germany for nine weeks. The band sold in excess of 30 million records worldwide.

In 1986 Chris Norman embarked on a solo career and a 'new look' Smokie arrived on the scene, complete with Chris's replacement Alan Barton. Alan breathed new life into Smokie, who went from strength to strength, adding new fans to their already loyal following.

Disaster struck the band on 19th March 1995. Travelling home from a concert in terrible weather conditions, the bus carrying the band crashed.  Alan Barton, the bands lead singer and guitarist was taken to hospital in Cologne (Koln) where his injuries proved to be fatal. He lost his battle to stay alive on the 23rd March 1995 aged 42.

ON 27TH MARCH 2008 A VERY SPECIAL EVENT TOOK PLACE.

Ron Kelly, Andy Whelan and Graham Kearns (who were lifelong friends of Alan Barton) joined Alan's son Dean Barton and Chris Norman's former keyboard player Kevin Fitzpatrick to perform a celebration of Alan's life. For two hours the audience rocked as Smokie's hits were played. At the end of the concert a member of the audience was heard to remark: "It almost seemed like the Spirit of Smokie was on the stage tonight".

AND SO IT BEGINS……