Halloween Spooktacular at Groombridge Place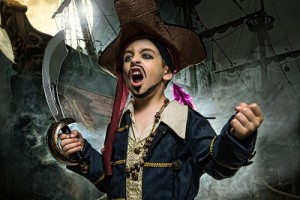 21st October - 29th October 2017
10am - 4:00pm
Come along to Groombridge Place this Halloween for a scaryingly good time - Meet Captain Robinson Crusoe and his Crew of Skeletons who on one stormy night 300 year ago, were ship wrecked in our Enchanted Forest. Interactive story telling and frighteningly good shows - not one to be missed this October holiday.
BUY TICKETS ON THE DAY: normal price tickets are available from the admissions desk at Groombridge Place. Annual membership is also available,
BUY TICKETS IN ADVANCE:
SAVE 10%.
Discounted tickets are available on this site (until midnight the day before).
Book
Venue Groombridge Place
Groombridge Hill
Groombridge, Tunbridge Wells
Kent
TN3 9QG