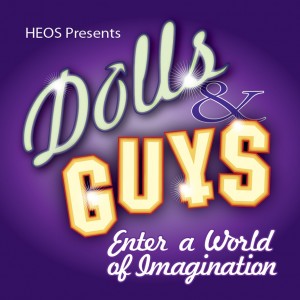 Imagine a world where your favourite musical numbers weren't quite how you remember them…
Dolls & Guys is a miscast musical journey through a world where gender stereotypes are pushed aside for numbers to be performed in a different way. 
Including old-school original shows like Singin' in the Rain and Les Miserables to more recent fan favourites such as Hamilton, Dear Evan Hanson and The Heathers.
Join us and enter a World of Imagination…
Seating
: groups of seats are separated for social distancing. Seats will be adjusted to suit your grouping where possible, so should you wish to book a group of 5 seats say, please choose 5 adjacent seats, and these will be moved together for your performance.