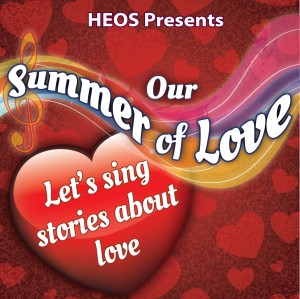 "The greatest thing, you'll ever learn, is just to love and be loved in return...", but it doesn't always turn out like that.
Our Summer of Love takes you on a journey across iconic musicals through different stories of love. From tales of hope and true romance to missed opportunities and betrayal, including romantic numbers from classic shows like My Fair Lady and Aspects of Love to tales of hope from more recent productions such as Footloose, Waitress and The Prom. 
Join us and let us tell you stories about love.
Friday 22nd & Saturday 23rd July 2022 - 7.30pm evenings, Saturday matinee 2.30pmTickets
​£13.50 /  Early Bird tickets £12.00 (must be paid for by the end of Saturday 18th June 2022) / Free Carer ticket if accompanying a Wheelchair user
Enquiries: 07727 448 760