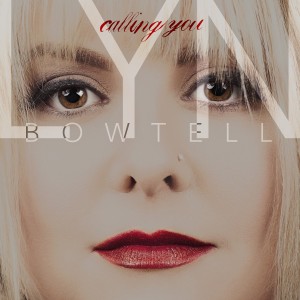 FEBRUARY 18th 2018
"She has one of the most amazing voices in this country, I love this
beautiful woman and her talent" - Kasey Chambers
Lyn Bowtell is one of Australia's finest Singer/Songwriters, possessing a
powerful, emotional and evocative voice recognised by her peers as one of
the best in the business.
Lyn first came to prominence as songwriter and singer for multi award
winning Country Pop trio BELLA, since then she has released two critically
acclaimed solo albums, 'SECRET SONGS' (WJO) in 2012, and 'HEART OF
SORROW' (Maven/Sony) in 2014.
Lyn's new release 'CALLING YOU' marks a distinct departure in musical style
from her roots in alternative/pop country, brimming with the singer's soulful,
striking vocals and connecting deeply with raw emotion, highlighting the
powerful and sublime voice that turned heads and 4 red chairs on national
television in Channel Nine's The Voice Australia earlier this year.
Now the six time Golden Guitar winner is heading in a new musical direction,
with a broader, larger audience ready to follow.
'I'm no longer willing to be confined in a 'genre box', I want to show a wider
audience my full range as a singer and songwriter. I feel so connected to
'Calling You', the songs are bright, bold and exciting and I can't wait to share
them'
Join Lyn for an evening of stunning, heartfelt vocals and beautifully crafted
songs in this entrancing acoustic show.
Lyn Bowtell is a Toyota Star Maker winner, MO Award winner, APRA Song of
The Year finalist and six time Golden Guitar winner.
DOORS OPEN AT 5PM
SUPPORT STARTS AT 6PM
MAIN STARTS AT 7PM