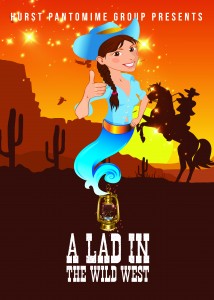 This year's Hurst Pantomime is the Aladdin story, but not like you've ever seen it before.

Don't worry! There's still a desert, a cave, a lamp and a Jeannie, not to mention a bad guy and a Flying Carpet, but we've moved the whole thing West a few thousand miles and forward a few hundred years to Baghdad, Nevada in the 1800s to see how that fits. Pretty good, as it turns out!  
 
Hurst Pantomime Group returns with this traditional panto for all the family, welcoming a team of faces old and new for an evening of entertainment and laughter.
Book
Venue Hurst Village Hall
School Road
Hurst
Reading
RG10 0DR