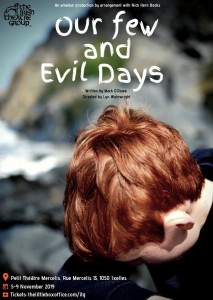 To get immediate confirmation with your tickets use the Credit Card option.
We ask that you
do not reserve tickets since there is no longer time to ensure the transaction completes
. Please pay using the credit card option. Alternatively it is possible to pay cash at the door of the theatre for any remaining seats.
For any problems experienced with our booking system, please let us know: itg.asbl@gmail.com