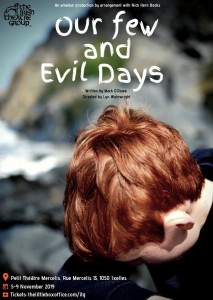 To get immediate confirmation with your tickets use the Credit Card option. It's quick for you and it is hands-free for us :)
It is possible to reserve your tickets and then pay by bank transfer. This is a slow and manual process that involves emails and checking bank statements. It takes several days. If you decide to use the reservation approach it is important on your bank transfer that you mention the name of the person who made the booking.
In addition, our box office provider has made some system changes which means that we no longer have the PayPal option. It will not be coming back. Sorry about that.
For any problems experienced with our booking system, please let us know: itg.asbl@gmail.com (be aware that we will be checking email over the summer, but not very frequently).