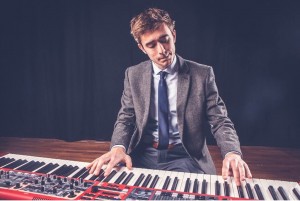 Matt Carter and Leigh Coleman have developed a rare musical partnership which electrifies the jazz classics with Matt's percussive piano playing and catchy arrangements overlaid with Leigh's sumptuous voice. 
Matt Carter
is developing a national reputation for his dynamic  piano playing and creative arrangements.  
Matt is a keyboard player of choice for the likes of Alan Barnes, Mike Outram, Brandon Allen and Greg Abate. He has played at some of the most iconic venues in the country including Ronnie Scotts, the 606 Jazz Club, the 100 Club and The Vortex.
He's joined by some of the country's budding jazz stars. from the Royal Academy of Music in London and the southwest region's finest young musicians. 
Leigh Coleman
is not known as "Soulman Coleman" for nothing! He's worked with Joss Stone, Beverley Knight and the legendary Betty Wright in the US and is, in our opinion, one of the UK's finest  soul singers.  Last year, together with Matt, he delivered one of the festival's most memorable shows with a vibrant and passionate tribute to Stevie Wonder.
They're joined on bass and drums by 
Seth Tackaberry and Luca Caruso. Seth is the only electric bass player ever to make the finals of BBC Young Jazz Musician of the Year in 2018. He has also worked with Cory Wong (Vulfpeck), Caleb Hawley, and Hamish Stuart.  Rising star Luca has performed with internationally world-renowned jazz musicians including Wayne Escoffery, Joe Sanders and Etienne Charles.
Leigh Coleman – vocals, 
Seth Tackaberry – bass,  
Luca Caruso - drums 
Matt Carter - piano. 
Listen
Book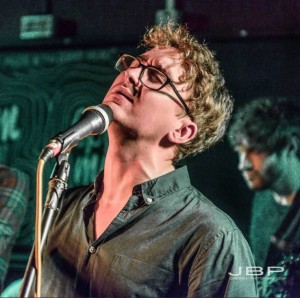 Venue Marine Theatre
Church Street
Lyme Regis
Dorset
DT7 3QB